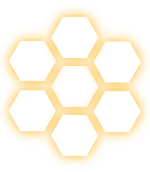 An Unwavering Commitment to Serve Your Customers = Success…our services help you do that & we're committed to serve you!
For the success of your company, NOTHING can replace having a powerful, well written & active Marketing Plan!
Because a Marketing Plan is so important, here's a summary of the steps we carefully take to get your plan started:
| | |
| --- | --- |
| Step 1: | Let's sit down face to face, if possible, to discover & evaluate your situation & goals. This initial phase sets the stage for setting up a plan for your company's success & is well worth the investment & effort! |
| Step 2: | Next, we gather information, create strategies, detail project & action plans, & set realistic goals. |
| Step 3: | Now, as a company, it's time to officially adopt a New Standard for gathering & using information, setting goals, putting your company plans into action & taking your company to new levels. This is your Marketing Plan in action! |
| Step 4: | We now begin each project & action plan – strictly following your Marketing Plan, serving your customers, achieving your goals, etc. Along this path, everything must be well managed – with effective communication always in place – that's exactly what we do! |
| Step 5: | Upon completion of each project we evaluate the results. Continue tracking & measuring for adjustments needed, if any. We make any necessary adjustments & continue forward & build momentum. |
The really great fact about all this is that you will now have the #1 tool of successful companies, the Marketing Plan, implemented (or more active) in your company & working for you! Using your Marketing Plan properly, makes for a smoother, more successful business from now on! (again, if your Marketing Plan is used & maintained properly.)
We believe completing step 1 described above, could be one of the most important business decisions you ever make.
Remember, when YOU want something YOU get up, make a plan, & GO FOR IT!